BEST-PRACTICE SERVICE MANAGEMENT IMPLEMENTATION
Our implementation strategy, based on best practices, has been proven with both mid-sized and large enterprises, applicable for both new implementations and replacements.

Average implementation time

Average company headcount

Successful implementations
WELL-STRUCTURED IMPLEMENTATION PROCESS
Achieve high operational efficiency in weeks instead of months
Holistic and different approach to implementing a service management application
We don't focus on processes. We focus on making sure your customers understand what services you deliver. And we enable your organization to keep this promise.
Together with you, we make sure the right people are on board to make this project a success. We set up a clear project governance and define the deliverables for everybody involved.
Together we define your service catalogue, your templates and workflows and your dashboards. We design the needed integrations and give you guidance in gathering all master data to populate the 4me application.
First we configure 4me to make sure it works as agreed during design. Then we make sure everybody feels comfortable in using the system in their daily work. From end user to specialist and administrator.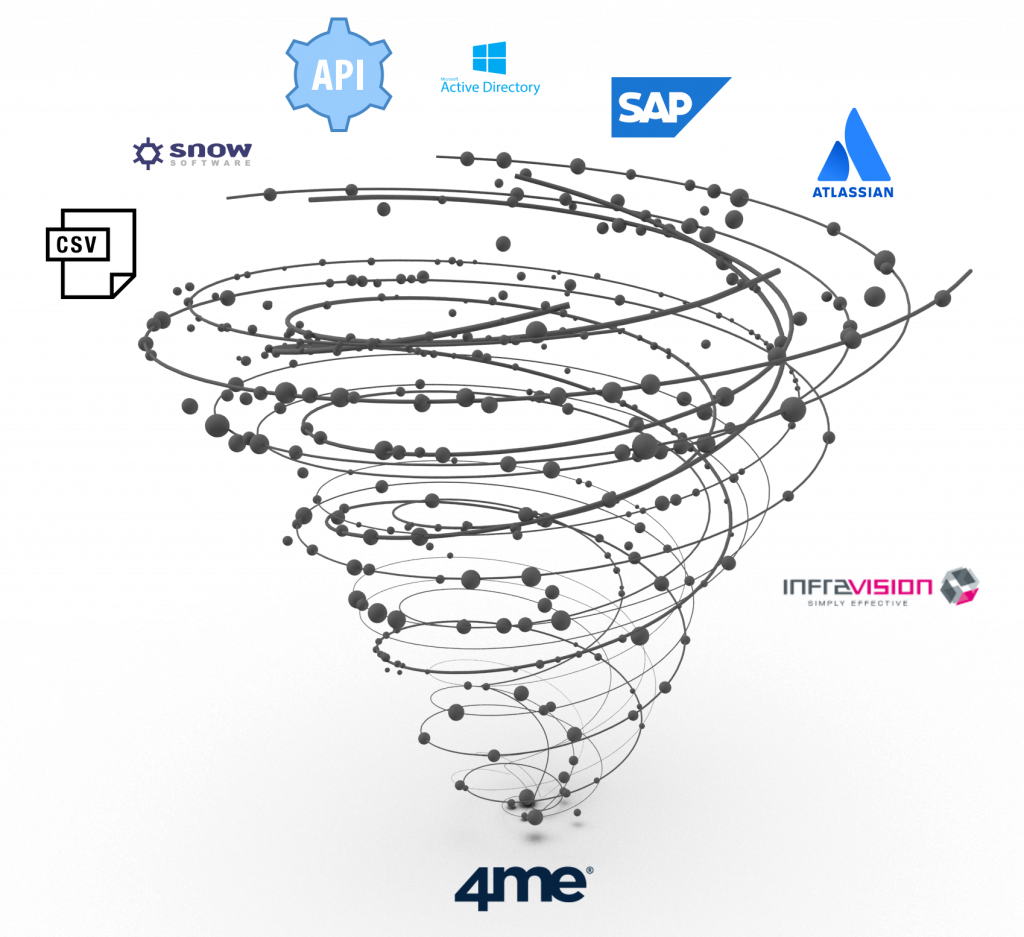 Connect your 4me accounts to external applications and datasources without writing a single line of code. We deliver all integrations as a managed service using our purpose-built integration platform. Peace of mind!
5 weeks to complete a full-scale 4me implementation turned out to be as challenging as it sounds, but InfraVision proved that it was possible. Their experience was noticeable in every part of the project.
SERVICE MANAGEMENT BEST PRACTICES
ADOPTION AND ACCEPTANCE
Experience our Go-live support and get the most out of the 4me platform.
BE READY
Together we make sure everything is tested and ready to rock. There is a clear strategy for clearing existing backlogs and decommissioning legacy systems.
TRAINING
All 4me training is role based and focused on teaching you exactly what you need to know to be productive. A combination of e-learning and classroom training gets you up to speed in no time.
FLOOR WALKING
Need help at Go Live? Just look over your shoulder. We will be on-site to support you. Because no matter how well you are prepared, unexpected things might happen.
AFTERCARE
Our Customer Care Center is ready to support you after Go Live. A thorough handover at the end of the project makes sure they know all about you and your 4me configuration.
NEXT STEP
TALK TO AN EXPERT