BY DESIGN
4me was designed for Financial Management from the start. You just need to start using it.
SERVICE COSTING
Determining the all-in costs of your services has never been this easy.
A SINGLE SOURCE OF DATA
One application for ticketing, workflows, projects, asset management and time tracking. 
Financial Management has always been the hardest part of service management. Most tools were created with operations in mind. This is the reason most financial managers do not consider a service management tool as a valid data source for financial insight and decision making.
The unique service-oriented data structure of 4me links all data to the services in your service catalogue. This creates a common reference for operational and more strategic data. The requirements for financial management were already included in the initial design of the application. This means that operational activities and data are automatically translated into usable financial information.

COMMON GROUND
Operational and financial data are related to the same service catalogue. This makes it easy to translate costs of effort, costs of assets and costs of underpinning services to overall costs per service.

REPORTING
Reports for financial decision making differ from operational reports. 4me is designed in such a way that all data support the necessary breakdowns for both purposes. The required reports are available out of the box.

MADE EASY
Making decisions can be difficult, but getting the right information to base your decisions on should be easy. 4me supports all core processes of your service organization so you have all your operational and financial data in one place.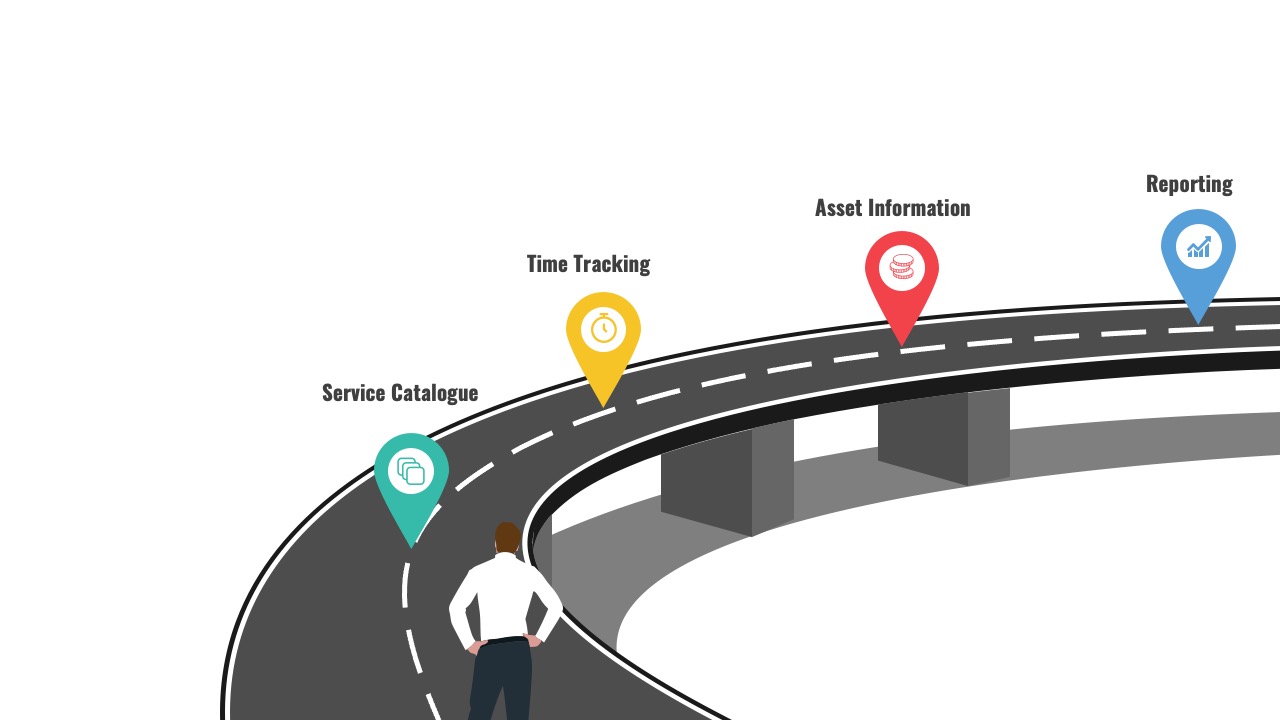 The road to service costing
A lot of parts need to be in place before you get a detailed overview of the costs of your services. The service-oriented data structure of 4me ensures that all required data is gathered from your operational processes, asset information, invoices and contracts. It's all there, right from the start.
Prepare for success
Successful financial management requires high quality data and functionality to report on this data in a coherent fashion. Decisions about the setup of your system during the implementation can have lots of (unwanted) impact later. Our proven implementation approach leaves no stone unturned and makes sure that you are set up for financial management success later.
In this video we explain how to determine and report on the costs of your services. We also discuss some of the prerequisites for doing this successfully.
SERVICE MANAGEMENT BEST PRACTICES
Features to kickstart your financial management
Service-oriented
All data in 4me can be related to the services in your catalogue. Reporting on cost of effort, costs of assets and costs of underpinning service for one of your services is a piece of cake.
Link invoices
It should be very straightforward to link external costs to operational activites, assets, contracts and external services. In 4me you can easily link invoices to include these costs in your analysis.
Multi currency
Received an invoice in a different currency? Or do you use multiple 4me accounts with different currency settings? No problem, 4me will automatically recalculate all amounts into your preferred currency.
Support for all processes
Support, operations, projects, time tracking, resource planning, contracts  and asset management. All supported by 4me so you have all your data in one place. And all of this with a single license.
Reports and dashboards
Create dashboards with your own filters and metrics. Share this information with people that do not work in 4me. All reports and dashboards are realtime and therefore always up to date.
Capitilize, expense or amortize
Depending on the type of costs and the overall amount you might treat these costs differently. 4me supports all these methods of recording costs.
NEXT STEP
TALK TO AN EXPERT