ITSM Solution based on best practices
4me® is an enterprise service management (ESM) solution for seamless collaboration between internal and external service providers.
Watch this short video for an overview of the project management capabilities of 4me. We cover the following topics:
Projects and views

Create a new project 

Portfolio management 

Project schedule and planning 

Assignments

Resource planning 

Missing information 

Baselines 

Milestones 

Involving customers 

Managing Risks 

Reports & Dashboards 
Self service portal / app
Change & project management
One winning team. One app
Get all the help you need at one place. Log a ticket, ask for help, request new software. It is al there.
4me app for IOS and Android

Chatbot functionality

Fully customizable self service portal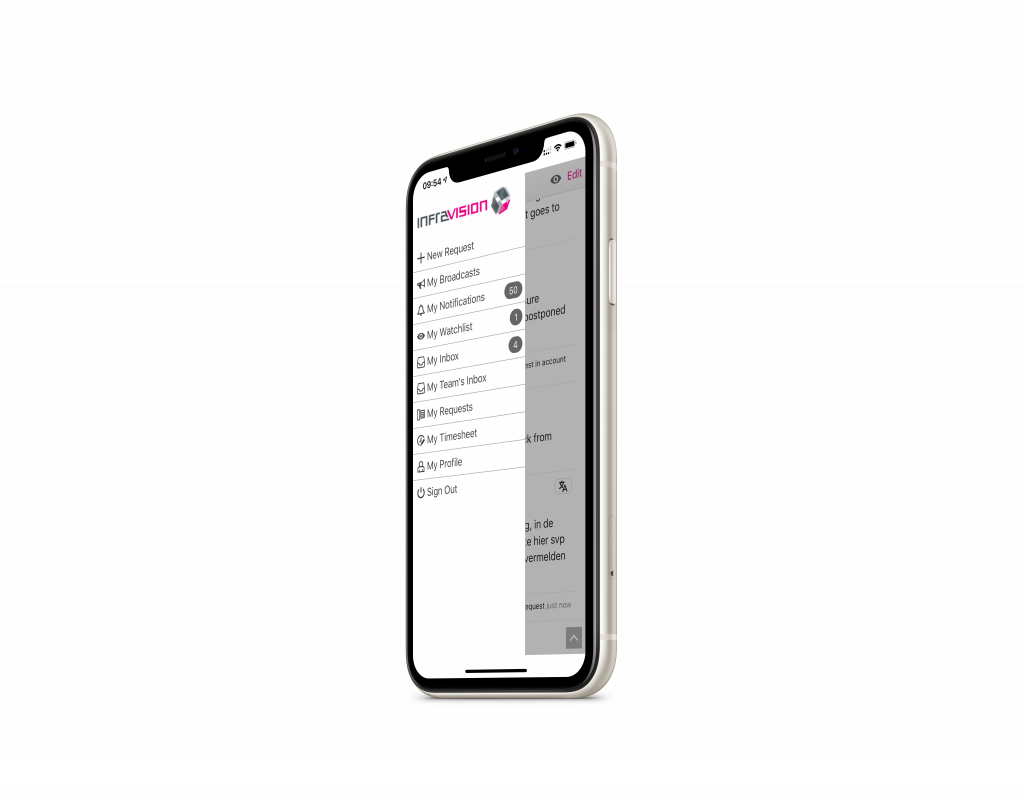 Handle all your assignments from the Inbox. Automatically sorted based on the next target so you know what should be dealt with first. Use the Team(s) Inbox to see what your teammates are working on. 4me will automatically calculate and track all targets based on the relevant SLAs.
Highly automated handling of requests

Easily track all relevant targets

Proactive information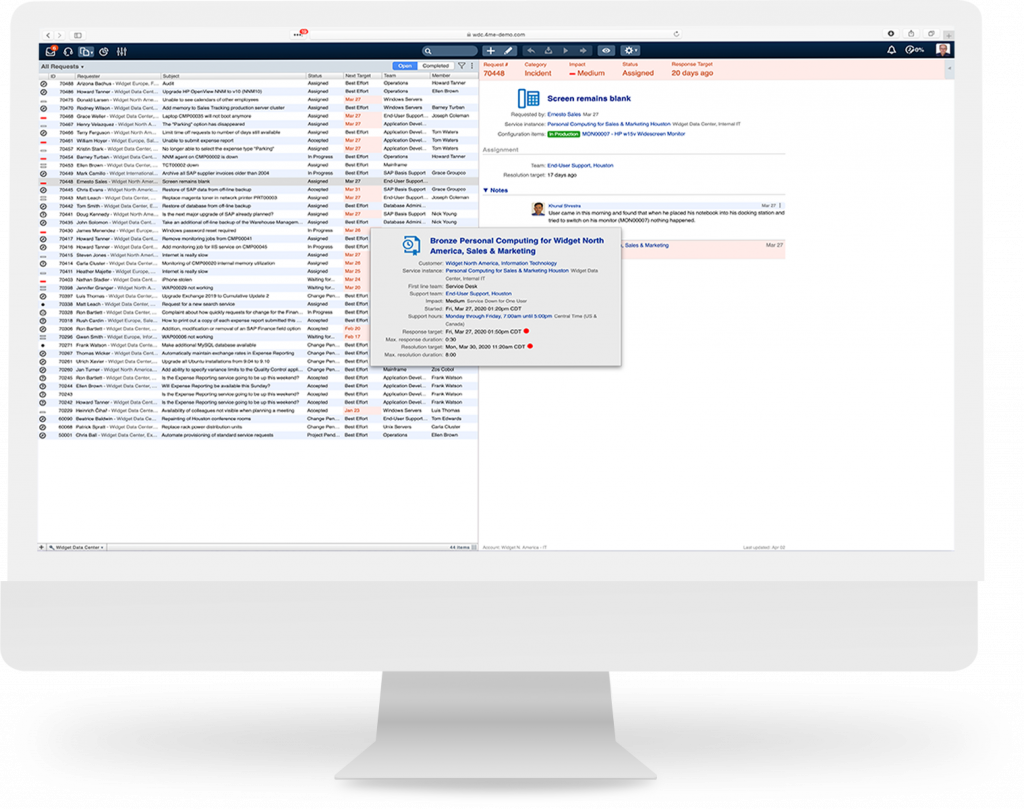 Track your service supply chain
Track the performance of every internal and external service provider in your service delivery chain, out-of-the-box without customization.
Visualize your service delivery chain

SLA based calculation of all targets

Detailed SLA reporting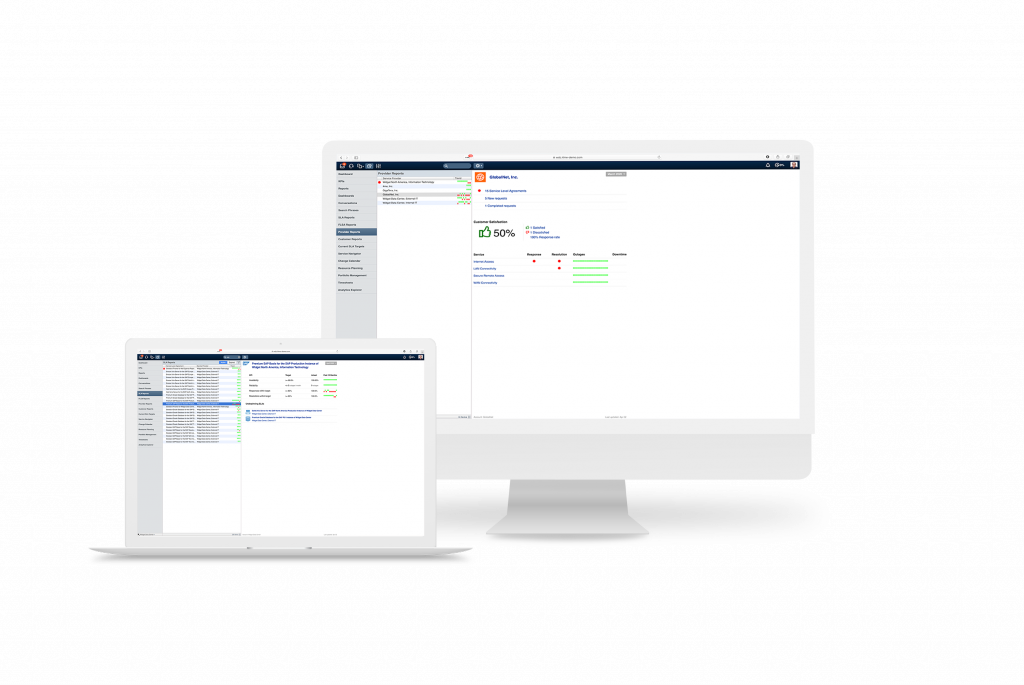 Manage changes and projects from a single application
Integrate your changes and projects and stay in control of resource allocation. Keep track of effort and costs.
Design changes and projects using drag & drop

Easily track and allocate resources

Timetracking and timesheet functionality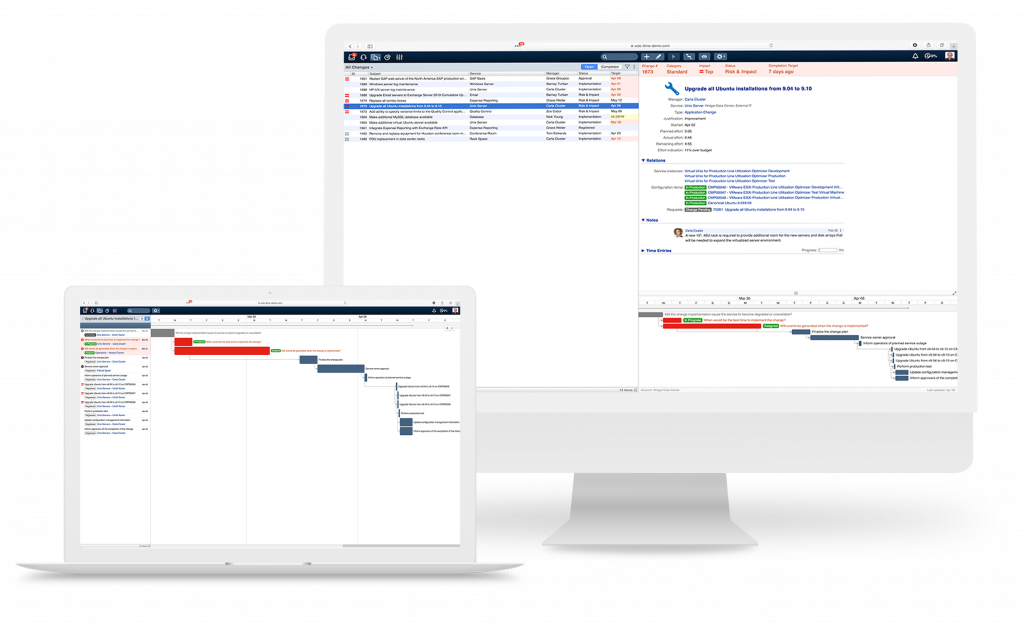 Integrate knowledge management and request handling. Create knowledge articles from requests and share these with your staff and / or customers with a few clicks.
Fully integrated knowledge management 

Supports Knowledge Centered Service methodology

Detailed reporting on knowledge usage and possible improvements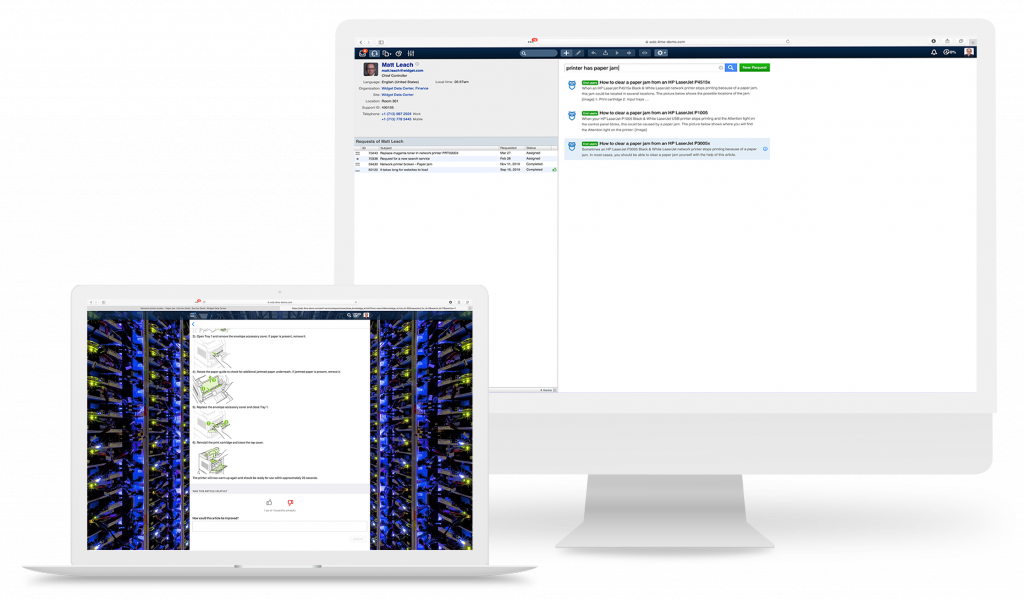 Gartner selected 4me as Customers Choice for 2021, praising the rich functionality, ease of implementation and simplicity of the licensing structure. But most of all, customer satisfaction was the main reason for awarding this badge to 4me. Read more on the Gartner Peer Review website.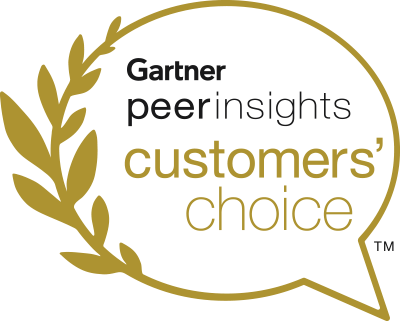 Other features you need to know about
Built for speed
A key driver for joyfully using an application is performance. The response time of any transaction in 4me will always be below 0.5 second. Worldwide, guaranteed.
Auto-translation
Need to communicate with people that do not speak your language. Don't worry: 4me will translate your data automatically. More than 20 languages supported already.
Reports and dashboards
Create your own dashboards using the 250+ out-of-the-box reports. Create your own filters to fine-tune your data and share the result with your colleagues or external customers or suppliers.
Beyond IT
Collaborate seamlessly with all supporting departments like IT, HR, Facilities and more. Create cross-departmental workflows for on and offboarding and relocations to boost efficiency.
Enterprise class CMDB
Create complete Service Delivery Chains from business services down to the supporting CI's so you know what is involved with delivering end-to-end services.
SLA performance
Monitor the performance of every supplier involved in delevering your end-to-end services. Quickly identify performance bottlenecks.
Globalization
Dealing with multiple timezones, working hours and holidays can be a huge challenge. 4me makes sure all targets are calculated and displayed  correctly in your local time zone while adhering to these conditions.
Real pay-as-you-go
Only pay monthly for the number of agents that have access to the application. Easily scale up or down each month without long-term obligations.
Workflows
Create complex workflows using drag-and-drop. Combine workflows with templates, automations and custom fields to fully automate your request handling, change processes and projects.
Templates
Reduce administrative effort by creating templates for standard request, tasks, changes and projects. Add custom fields without impacting the performance of 4me.
Collaboration
Cross organizational boundaries by creating trusts between 4me accounts. Mention people in Notes to quickly involve them and eliminate the need to send them separate emails.
Data segregation
Collaborate without the risk of sharing too much information. 4me ensures that only relevant data is shared between collaborating parties. You are always in control of who can access your data.
Virtual assistant
Deliver 24 x 7 support with the virtual agent. Always available, always friendly. Offering answers to your questions or helping you to log a request.
Weekly updates
New features are released on a weekly basis. There is never downtime involved and new features are non-intrusive. Before the actual release any update can be evaluated and tested in a QA enviroment.
Automation rules
Become even more efficient by using automation rules to update information, to (re)launch workflows, notify people and much more.
NEXT STEP
TALK TO AN EXPERT